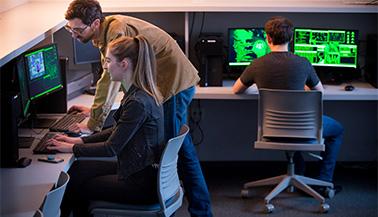 Elon Musk attempted to reassure Twitter's advertisers about the future of the platform in an open letter Thursday, a day before his $44 billion takeover of the company is expected to be completed.
In a letter posted to Twitter (TWTR), Musk said he doesn't want the platform to become a "free-for-all-hellscape where anything can be said with no consequences," despite his stated promise to rethink on its content moderation policies and bolster "free speech."
Musk has said he plans to cut back on content restrictions and that he would reverse the permanent bans of accounts previously removed from the platform for repeatedly violating its rules, including former President Donald Trump. Those plans had raised questions about the potential impact on Twitter's core ad sales business, as advertisers might flinch at having their paid posts appear alongside more controversial content.
Musk's letter appears aimed at quelling those fears, which could impact the company's core business. Twitter generated $4.5 billion in advertising revenue in 2021, nearly 89% of its total sales.